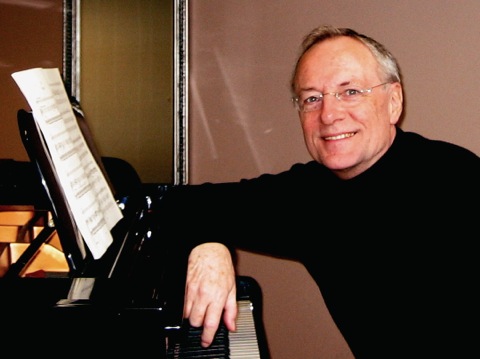 Richard Simm


2pianovirtuoso.com started its life while pianist Richard Simm was Visiting Associate Professor of Piano at the University of Illinois at Urbana-Champaign in the USA. Noticing how frequently piano arrangements of classical orchestral repertoire fell short of capturing the spirit and color of the originals, he realized that the medium of two pianos might be ideally suited for the recreation of those qualities, as well as providing two-piano teams with some exciting new repertoire. After a little research, it seemed quite clear that the 2-piano field was specialized enough for a small company to fulfill its needs adequately, and so 2pianovirtuoso.com was born.

As a first step he began work on Enescu's wild and extremely virtuosic Rumanian Rhapsody No. 1. From the start he had no intention of creating two-piano versions which were in any way simplified. On the contrary, he was determined to ensure that nothing significant would seem to be missing from these new transcriptions at all, whether a rapid piccolo embellishment, a sonorous double bass line, or even a group of percussion instruments. The Rumanian Rhapsody was accepted by Belwin/CPP in Florida for publication, after which many other arrangements were published by Belwin, then by Warner Bros Publications and, more recently, Alfred Music, which has taken over the previous franchise.

Our primary aim has always been that of adding colourful arrangements to the two-piano repertoire, but we have recently expanded our catalogue to include some new and richly textured solo piano reductions of concerto orchestral parts. Here, the purpose is to serve also the requirements of concert accompanists who are searching for a more convincing "orchestral" sound, as well as for advanced alternatives to the simplifications often used today.